Regular price
$55,600.00 USD
Regular price
Sale price
$55,600.00 USD
Unit price
per
Sale
Sold out
Share
Owandy I-Max-Touch
Standard Features:
Honed from unrivaled technological and industrial expertise, the latest generation of I-Max Touch panoramic systems is here to usher you into a new era. Futuristic design coupled with ergonomics, its sleek, sophisticated and lightweight design makes this system an attractive and valuable asset for your clinic. A dental panoramic X-Ray system is now indispensable for dentists keen to offer their patients the best possible care. The future starts here! So choose the I-Max and let your clinic set the standard by using cutting-edge equipment that's ahead of its time.
Description
Discover the simplicity and efficiency this unit can offer, alongside its universal comfort. The combination of intuitive and tactile technologies across the whole product range allows you to save precious time in your practice.
I-Max Touch Ceph
Cephalometry: The I-Max Touch produces cephalometric images of
irreproachable quality (High-Definition), and with a significant reduction in the X-ray dose. With the cephalometric option, benefit from 17 programs in total to acquire any diagnosis x-ray, needed for the art of dentistry.

Standard adult or child panoramic
Left or right semi-panoramic
Reduced dose panoramic
Bitewing mode
Incisive block
Maxillary sinus
Panoramic with improved orthogonality
TMJ open/closed mouth
4 quadrants / Tomographic slices
I-Max Touch 3D Dental Panoramic Unit
Reliable, precise implant surgery guaranteed. The I-Max Touch 3D is the evolution of the I-Max Touch, a panoramic unit that is well respected among practitioners, with more than 1 500 units installed over the last 2 years. Aside from its refined design, elegance, user-friendliness, image quality and reliability, the I-Max Touch 3D offers the best adapted volume for dental use to date.
Universal 3D volume
Thanks to its 9.3 cm diameter, 8.3 cm high volume, the I-Max Touch 3D
guarantees the capture of the entire jaw with a single exposure, including
impacted molars and regardless of the patient morphology.
Cone Beam High Definition Sensor
Contrasted and in high definition, the image generated with the Flat Panel
sensor allows the practitioner to realize a very precise diagnosis in a few seconds.
Multi F.O.V
The I-Max Touch 3D multi FOV system is an essential tool for identifying and analyzing complex cases in implantology, guided surgery, dental surgery, endodontics, periodontics, and general practice.
The following volumes can now be acquired:
■ Mandibular: 93×53 mm
■ Maxillary: 93×43 mm
Storage on a USB memory stick
The I-Max Touch memories images without being connected to the computer. Once transferred from the control panel to a USB memory stick, the images can be imported onto any computer in the office.
View full details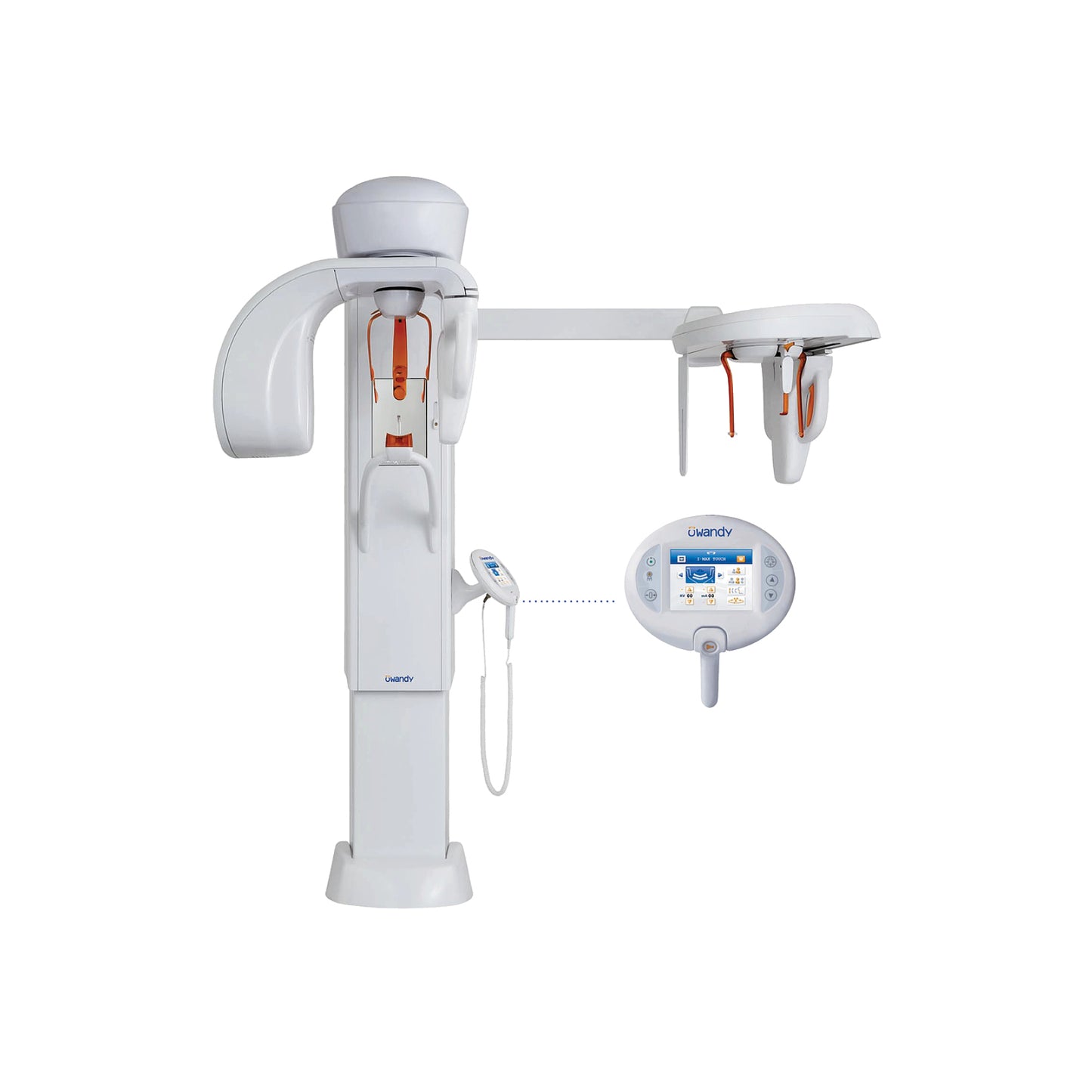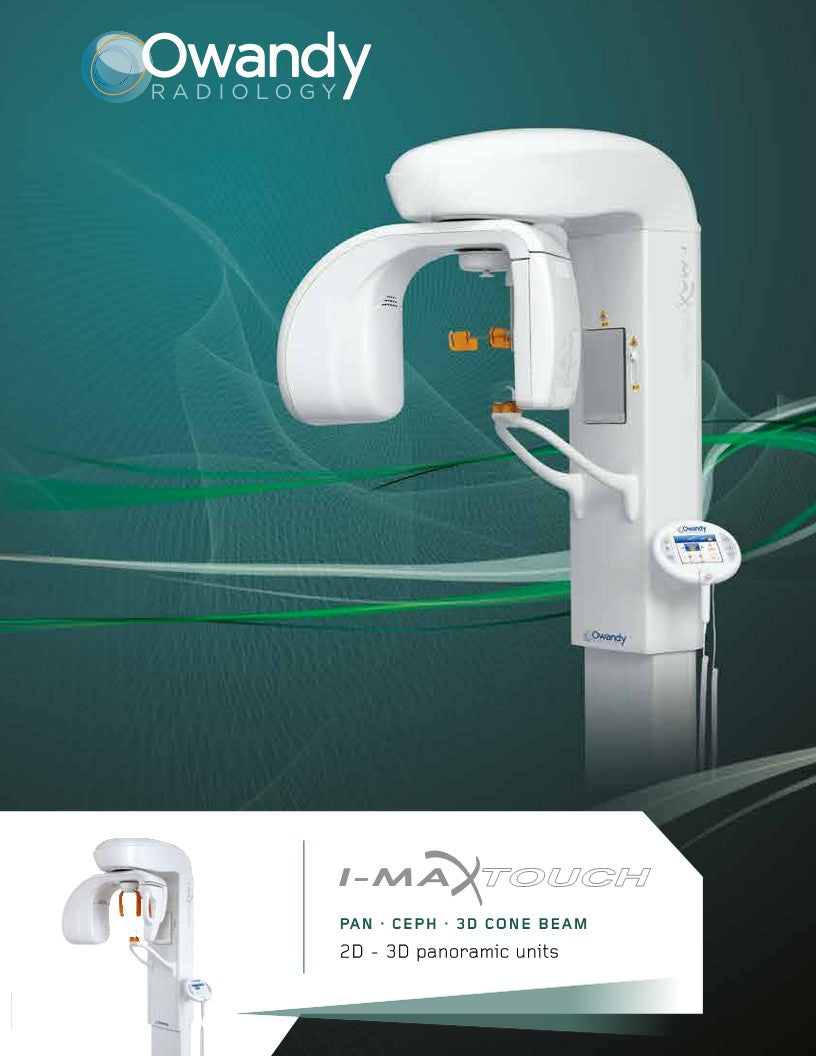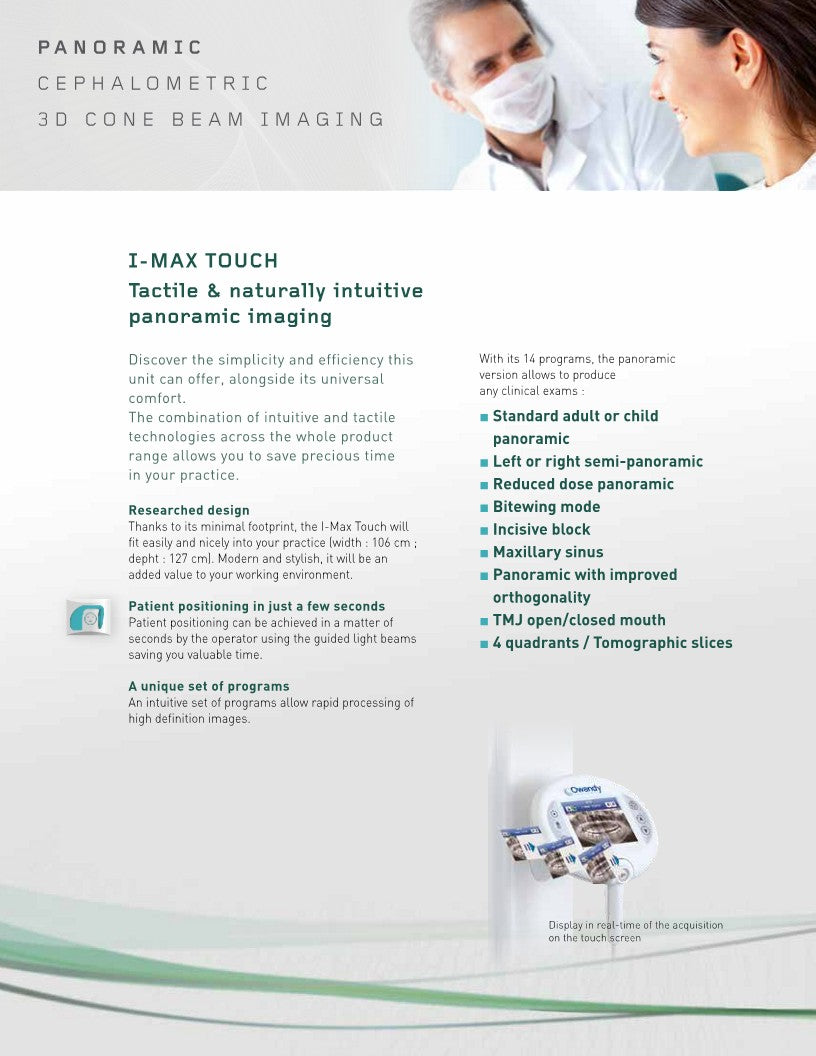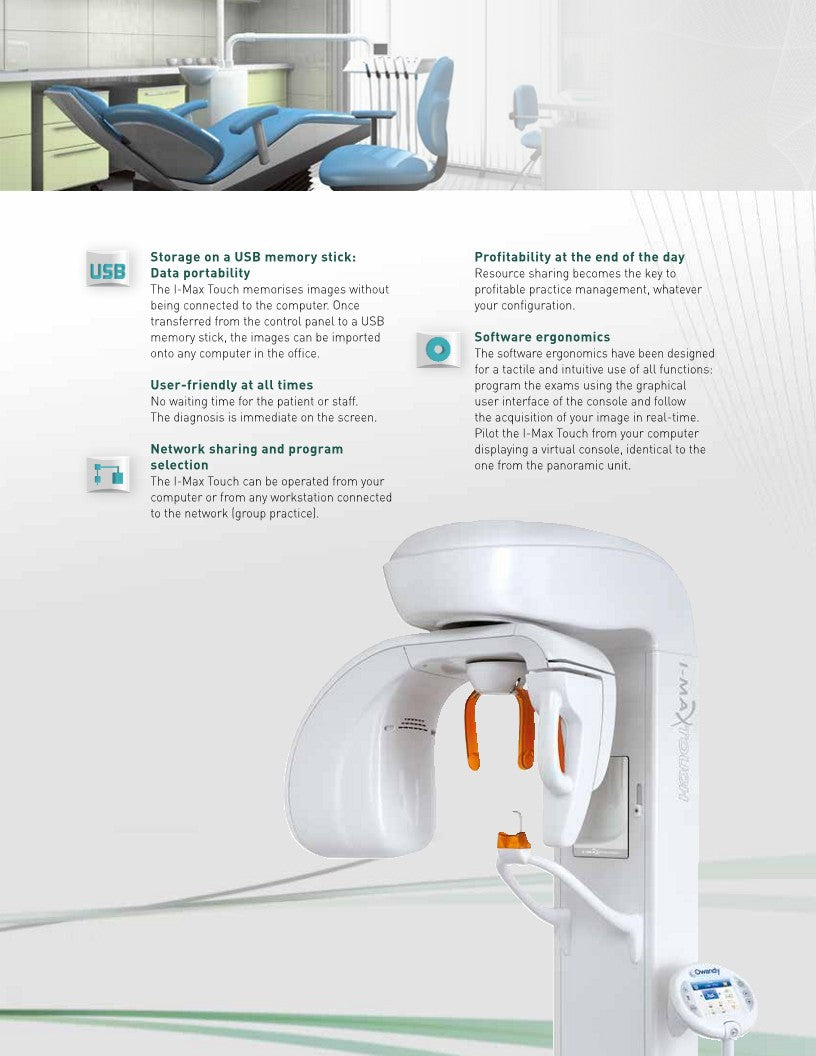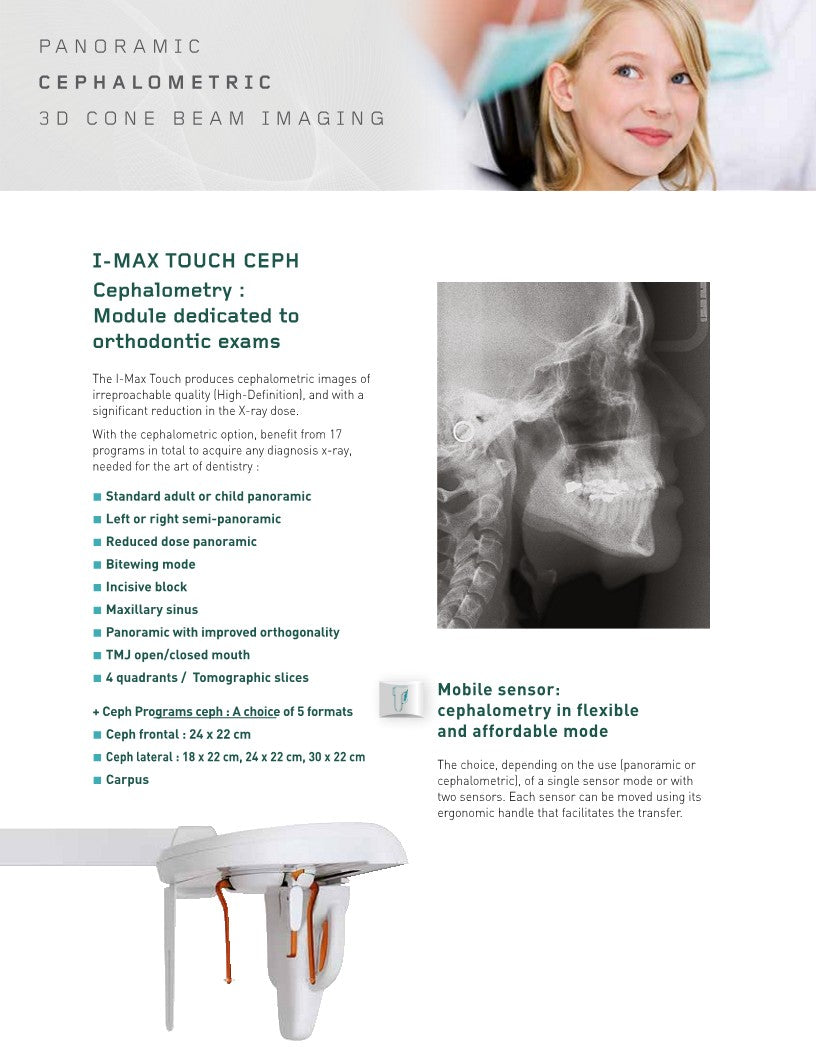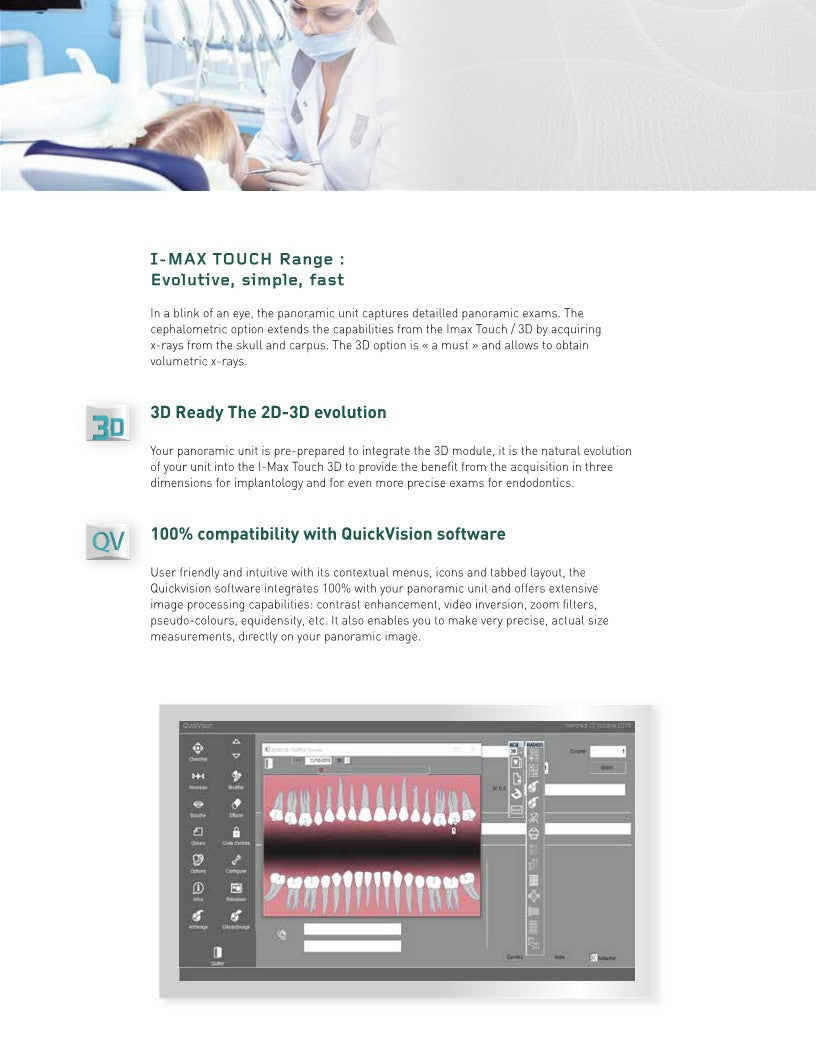 Shipping

Share the details of your shipping policy.

Returns

Share the details of your return policy.
Schedule a service visit
Will Pettis will help you with your dental equipment issues. Schedule a service visit now.